Built with Tokens Studio ( Figma Tokens)
Super easy to customize whatever you want
All components have been fine-tuned to ensure swift and effortless customization, as well as sustainable maintenance in the long run
Unlock the Power of Advanced Figma Features with Ease
Maximize your Figma experience by utilizing the latest and most advanced features available. Our design system ensures that each feature is applied where appropriate and designed to be user-friendly for all skill levels.
Key features our design system kit
theProjekts is built based on popular framework such as Bootstrap and Material Design and compartible with other frameworks too.
Not sure if our design system kit fits your needs? We provide a lite version as a free demo file for you to test out.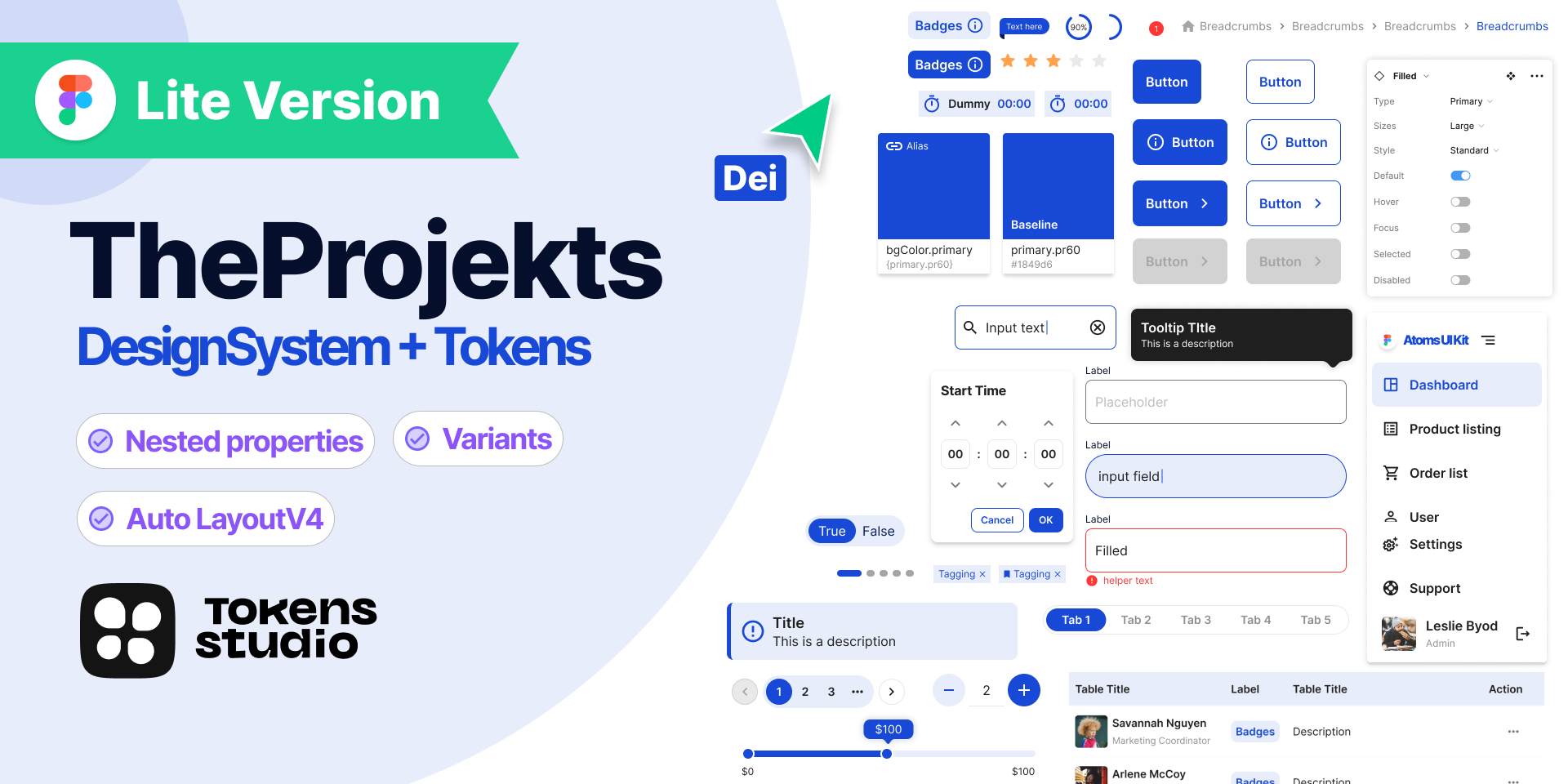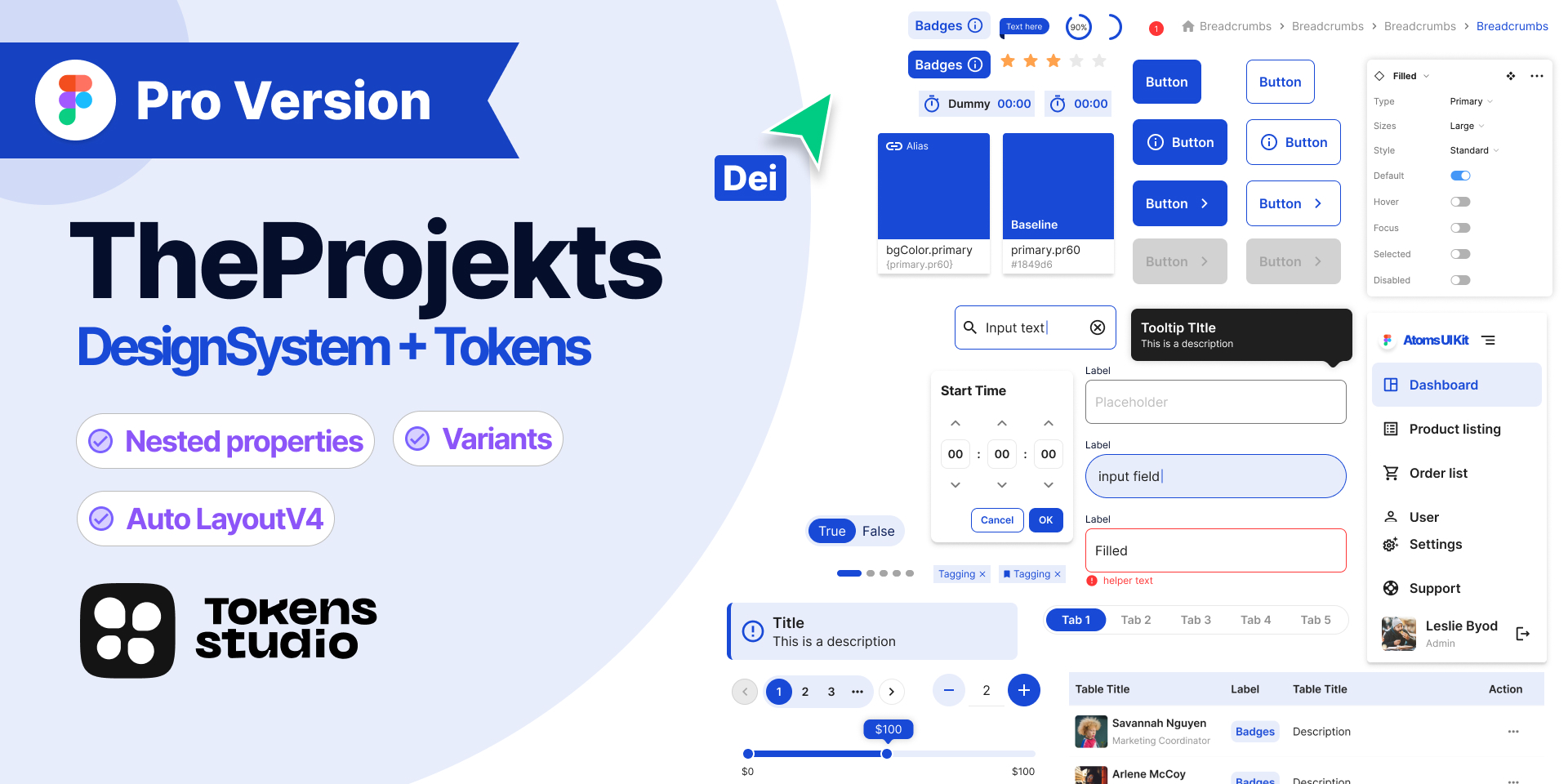 Enjoy unlimited access to our design system by paying once, with no restrictions on the number of projects you can use it for. 
For solo designers, freelancers or developers. this package includes one-year updates
Single user

For Figma

Unlimited projects

Free tokens studio template {.json}

Auto layout 4.0

Variants & properties

Quick start guide

Dark & light tokens set

40+ Components

100+ component variants

Color template generator

Tokens guideline

Free template (Coming soon)
For solo designers, freelancers or developers. this package includes one-year updates
Unlimited users

For Figma

Unlimited projects

Free tokens studio template {.json}

Auto layout 4.0

Variants & properties

Quick start guide

Dark & light tokens set

40+ Components

100+ component variants

Color template generator

Tokens guideline

Free template (Coming soon)